Cutting out wires wherever possible, particularly in audio systems, is a distinctive sign of today's time. After all, those wires take up so much space… If you have wireless speakers, try to connect them to your receiver, and you will hear no worse sound quality than your wired ones! So, if you have ever thought about starting to use Bluetooth speakers instead or together with your wired ones, from this article, you will get to know all the trickiest details about that.
As you know, when you read or hear "wireless", it's always about Bluetooth or Wi-Fi connection. So, in this article, you will get exhaustive details on setting both wireless connection types via all possible means.
Connecting bluetooth speakers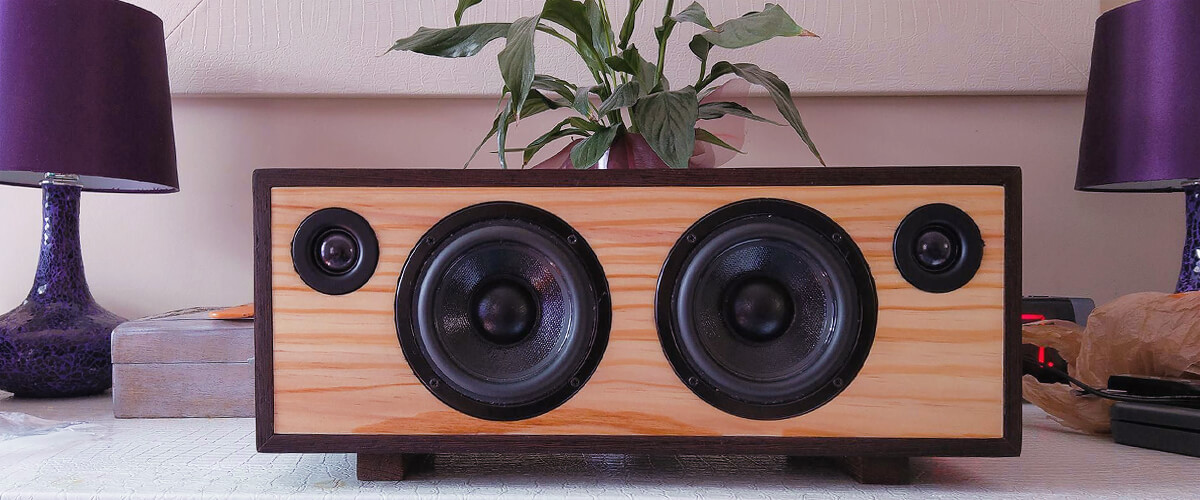 If your speakers can connect to other devices via Bluetooth by default, it's super-easy to connect them to your AV receiver. Just press a button on your receiver, choose your speakers in the list of available Bluetooth devices – and it's done. It won't cost you any additional moves, honestly!
But let's consider the pairing process in more detail to avoid any possible issues:
Enable the Bluetooth transmitter mode in your receiver.
Make sure your speakers have Bluetooth turned on and that they're visible.
Basically, in many cases, if not the most, these moves must be enough to pair your devices. Some receivers automatically connect to Bluetooth speakers when Bluetooth is enabled on both devices. Otherwise, you can connect your receiver with wireless speakers by going to the Bluetooth settings and choosing the device on the list. After you click on your speakers, the pairing process will start and complete in a few seconds. I recommend trying to play music to check if everything is ok. If the music plays, the pairing is done properly.
What if my receiver doesn't have a Bluetooth connection option?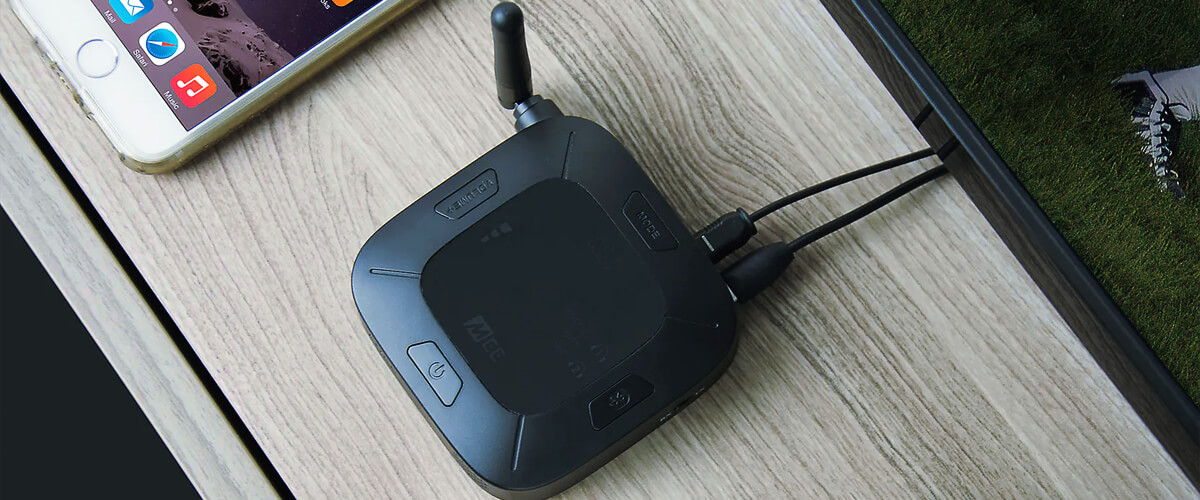 Some receivers, usually devices that are of considerably many years have no Bluetooth connection. Today, it's not a problem, as there's a wide choice of affordable Bluetooth transmitters on the market. With the help of these cheap little devices, you can add this function to any AVR.
So, even if your receiver has no Bluetooth feature, you can add it to the device easily and with the same easiness connect it with your Bluetooth speakers:
Insert the headphone plug of the Bluetooth transmitter into the corresponding port of your receiver.
Turn both the receiver and the transmitter on, select the right output on your receiver.
Start Bluetooth pairing with your speakers, and it must complete in seconds. To check if everything is ok, try to play some music from your receiver. If it plays, everything is fine.
Bluetooth codecs: importance and advantages
Speaking specifically on Bluetooth audio codecs, they are algorithms used for compressing and decompressing audio data flows transmitting via Bluetooth. Thus, Codecs are responsible for the audio quality you hear in your Bluetooth headphones or speakers.
Below you will find short and simple explanations of the most common Bluetooth audio codecs, for you to know what they're needed for and what to expect from each of them:
SBC. It's the first certified Bluetooth codec supported by all or almost all devices. This codec is often about frequency cutouts as it focuses on lows and mids. Though it provides the most basic sound via Bluetooth speakers or headphones, its bright side is that it's adjustable and flexible.
AptX codecs. These codecs put audio frequencies in order, and the aptX HD specifically can improve the overall sound quality according to many customers' feedback. Another aptX LL codec is responsible for enabling sound while watching TV or videos.
AAC. It's the second most common Bluetooth audio codec, which stands for Advanced Audio Coding. It's the second most popular codec after MP3 and is mostly used for playing Sony PlayStation games and YouTube music streaming.
LDAC. Created by Sony and found in their devices almost exclusively, this codec provides the best possible for this time sound quality for Bluetooth devices.
Connecting speakers using Wi-F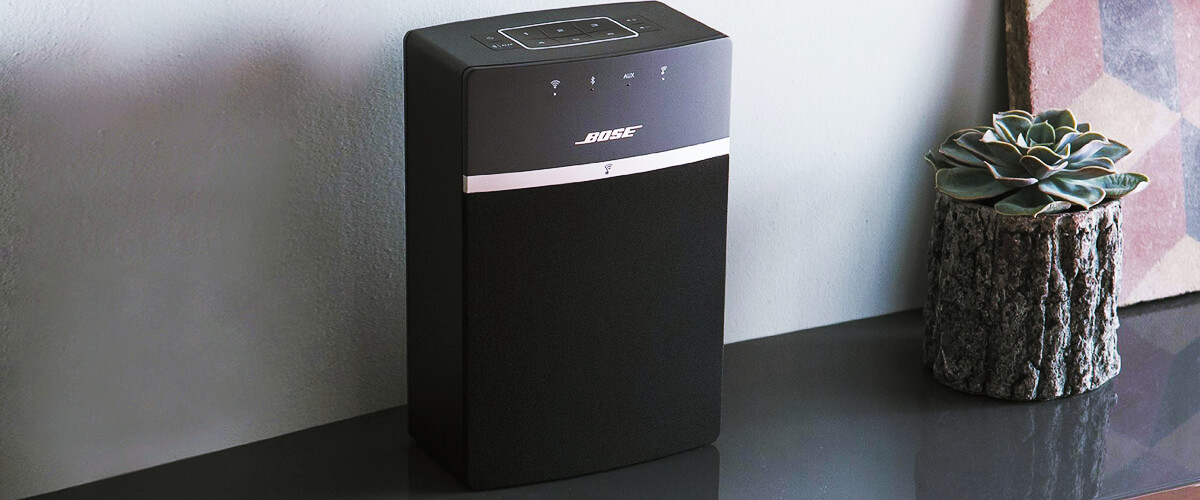 Wireless speakers' connections can be processed not only with the help of Bluetooth technology but with Wi-Fi connection type as well. It's not as universal as the Bluetooth one, still, there are quite many AVRs supporting this feature.
For example, you can connect via Wi-Fi to AV receivers of brands like Denon, Marantz, Yamaha, Onkyo, and Pioneer. Still, each of these brands has its specific audio partner providing the speakers' solutions. So, if you have an AVR by one of these brands and want to play music without wires but with a Wi-Fi connection to your speakers, only specific speakers can fit your receiver. Below, you can find the table of correct speakers that fit the receivers of the brands listed above.
| AVR' brand | Speakers' brand |
| --- | --- |
| Denon/Marantz | Denon HEOS/Denon Home speakers |
| Yamaha | Yamaha MusicCast wireless speakers | Yamaha MusicCast soundbars |
| Onkyo/Pioneer | SONOS Wi-Fi speakers |
However, just having appropriate receiver-and-speaker pairs does not mean that you will always create a working sound system here and now just at once. No, because with some speakers and receivers' manufacturers, to connect speakers to a receiver appropriately, you also need to have a special transmitter. For SONOS Wi-Fi speakers, it's SONOS Connect.
Summary
Today, the world is growing more convenient and cutting out everything unnecessary, including wires of headphones and speakers. Bluetooth technology allows you to make your listening experience wire-free. However, it has certain limitations in terms of sound quality. To provide appropriate sound quality for audio devices working with Bluetooth, specific Bluetooth audio codecs exist.
There's also an alternative to Bluetooth to provide the wireless listening experience – you can connect your audio output devices via Wi-Fi. Still, this option is available not in all kinds of AVRs, but in those of certain manufacturers, and those devices are compatible only with the selected for their brands' speakers and headphones.
FAQ
Is it possible to use both wired and wireless speakers in my setup?
Most receivers won't allow the simultaneous usage of both the auxiliary output and the Bluetooth connection. Still, it's possible to make wired and wireless connections work together. You need to have a wireless transmitter and receiver. The receiver will receive audio from a source and transmit it to your speakers wirelessly.
How can I improve the range of my wireless speaker system?
The maximum distance from a Bluetooth device within which it can work is not more than 30 feet. Still, it can be extended with special hardware such as Bluetooth range extenders or Bluetooth boosters and Bluetooth mesh. You can also improve your Bluetooth signal by getting away from the obstacles for it, resetting the connection, and turning off other devices.
Are there notable differences in audio quality between wired and wireless speakers?
Overall, wired speakers provide better sound quality than wireless ones. Still, if you use Bluetooth speakers produced by an authoritative manufacturer and have the correct codecs installed on your system, you won't notice substantial audio quality differences between your wired and wireless speakers.