An AV receiver is the central component of any audio system or home theater. However, perhaps because of having certain alternatives to an AV receiver, people can sometimes underestimate its functionality or even forget why they need it.
In this article, I will tell you everything about what does an AV receiver do: their main functions and additional features. Knowing that much, you will understand whether you need this device.
The main functions that the AV receiver performs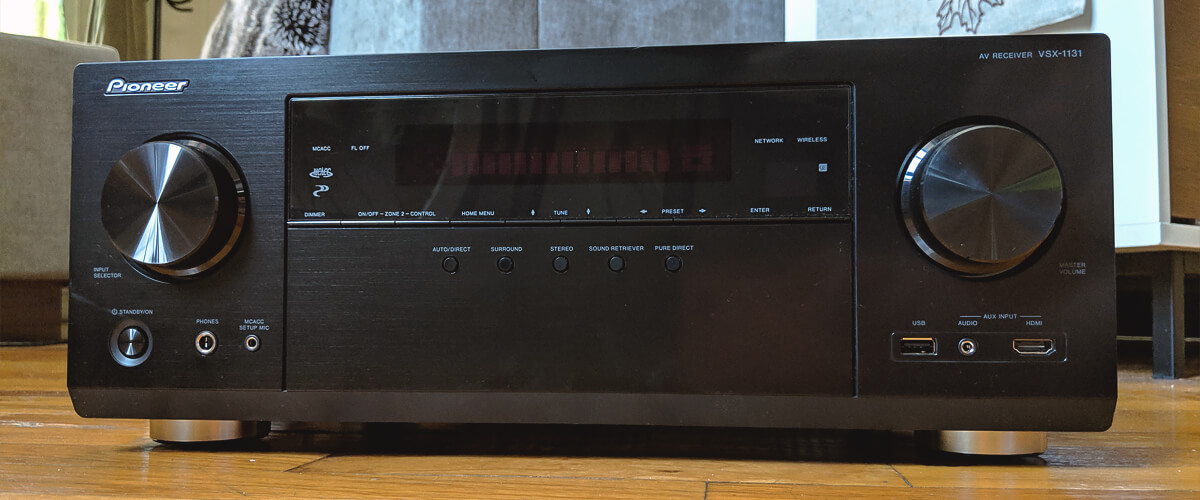 AV receivers perform a lot of different functions. Firstly, I'll tell you about the main ones.
Connecting audio/video sources
It's possible to connect a multitude of different audio or video sources to a single home theater AV receiver. You can use lots of connection types as well:
HDMI connectivity: Connect the HDMI output of your source devices (such as Blu-ray player, gaming console, cable/satellite box) to the HDMI inputs on the AVR. It will handle both video and audio signals, and you can then connect the AV receiver's HDMI output to your display device.
Digital audio connections: Digital optical (TOSLINK) and digital coaxial connections transmit high-quality audio signals in a digital format. Many source devices, such as DVD/Blu-ray players or set-top boxes, have these output options. You can connect the digital audio output of the source device to the corresponding digital audio input on the AV receiver using an optical or coaxial cable.
Analog audio connections: AV receivers usually provide analog audio inputs for compatibility. You can connect the analog audio output of the source device to the corresponding analog audio input on the AV receiver using RCA cables or a 3.5mm to RCA cable.
Other connections: AV receivers may have additional audio/video inputs to accommodate specific devices or connection types. For example, they might include composite or component video inputs, phono inputs for turntables, or dedicated ports for iPods/MP3 players. Consult your model's manual to identify and connect the appropriate cables to these inputs.
Network and wireless connectivity: Many modern AV receivers offer network connectivity, enabling streaming audio and video content directly from online services or local network devices. They may have an Ethernet port or built-in Wi-Fi capability.
Bluetooth or AirPlay: Some AV receivers support Bluetooth and AirPlay connectivity. This allows you to wirelessly stream audio from compatible devices, such as smartphones, tablets, or computers, directly to the AV receiver.
Amplifies audio signals and controls multiple speakers
Speaking generally, I'd say that an AVR can be considered an advanced sound-amplifying and speaker-controlling device for your home theater system. With this device, you will be capable of:
Amplification: AV receivers include built-in amplifiers that boost the audio signals received from various sources. The amplified signals are then sent to the connected speakers. The receiver's amplification capability is measured in watts per channel (WPC) and determines the power output to the speakers.
Advanced speaker control: With an AV receiver, you can control every aspect of your speakers and their sound. The device allows using all the possible speaker configurations (2.0, 2.1, 5.1, 7.1), including surround sound formats. Also, it's possible to assign specific audio channels to different speakers, control volume levels for different speaker groups, and calibrate speakers.
Decoding analog and digital surround sound formats
An AVR is designed to decode both analog and digital surround sound formats to ensure accurate reproduction of the audio signals. Let's explore how they handle these formats:
| Format | Description |
| --- | --- |
| Analog surround sound formats | AV receivers can decode various analog surround sound formats, such as Dolby Pro Logic II, DTS Neo:6, or DTS-ES Matrix. These formats utilize matrix encoding to create a surround sound effect from stereo or matrix-encoded sources. |
| Digital surround sound formats: | These devices excel at decoding digital surround sound formats, which provide higher audio quality and more discrete channel separation. |
| a. Dolby Digital (AC-3) | Dolby Digital is a widely used audio format for DVD and Blu-ray discs, as well as many streaming platforms. |
| b. DTS (Digital Theater Systems) | AV receivers decode DTS-encoded signals to deliver high-quality audio with precise channel separation. |
| c. Dolby TrueHD and DTS-HD Master Audio | These audio formats are found on Blu-ray discs and offer lossless audio compression. |
| d. Other formats | Formats like AAC, PCM, and others are commonly used in various media sources. |
| Audio decoding modes | AV receivers may offer modes like Dolby Surround, DTS Neural:X, or various proprietary sound processing technologies. These modes upmix stereo or non-surround content to create a more enveloping sound experience using all available speakers. |
Providing a user interface for your home theater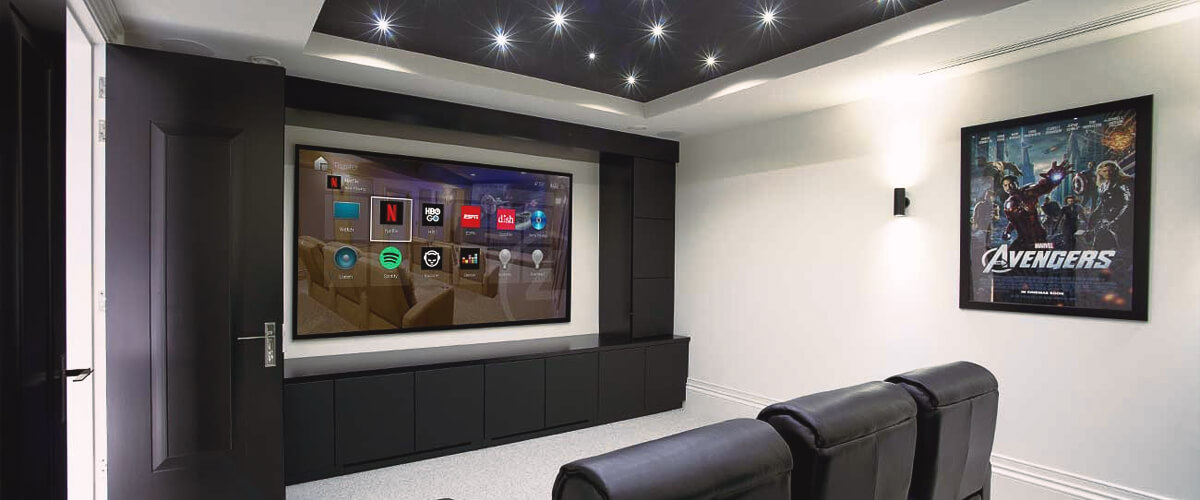 As I've already mentioned, an AV receiver serves as the central hub for your home theater system. It provides a user interface that allows you to control and configure various settings. Here's how an AV receiver typically provides a user interface for your home theater:
On-screen display (OSD): Most AV receivers feature an on-screen display that overlays menus and settings on your connected display devices, such as a TV or projector.
Menu navigation: The OSD of an AVR typically offers a menu-based navigation system. The menus categorize different settings and options, making it easier for you to access and adjust specific parameters.
Other features
Apart from the great opportunities for sound controlling and connectivity features, you can do even more with an AV receiver. You can create a multi-room audio system thanks to plugging in wired and Bluetooth speakers. Another great feature that I haven't mentioned yet is the inbuilt radio tuner. Finally, thanks to the built-in Wi-Fi, you can listen to various musical streaming services, such as Spotify, Deezer, etc., with your AV receiver.
Do I need an av receiver?
As I mentioned earlier, an AV receiver is a complex machine that serves as the main "architect" of your home theater. So, should you consider buying a home theater or building an advanced audio system, you'll have to deal with it.
In all other cases, it's up to you. Still, if you already have several sets of speakers, something tells me that you'll be bound to make this choice.